Meet Your Doctor:
Mahmoud B. Kabbani, MD
Dr. Kabbani was born in Damascus, Syria. Having a strong passion in biology, physics, and chemistry, he graduated among the top of his class and attended medical school in Aleppo, Syria. Dr. Kabbani received his medical degree from Aleppo, Syria and moved to the states to complete his Pediatric residency training at Howard University in Washington, DC and Endocrinology fellowship training at National Institutes of Health/Georgetown University Medical Center in Bethesda, Maryland/Washington, DC. Upon graduation, Dr. Kabbani moved to Arizona in 2002 to accept a position as a staff pediatric endocrinologist at Phoenix Children's Hospital. Dr. Kabbani moved on to start his own pediatric endocrine practice in year 2007. Dr. Kabbani is married and has three children. Aside from his love to medicine and passion for pediatric endocrinology, Dr. Kabbani enjoys travelling, playing tennis and skiing.
PEDC Staff:
Practice Manager – Rheem Khalife
Rheem has been with PEDC since the practice first opened in 2007. She joined PEDC with a wealth of financial and health management knowledge having worked for large corporations and private health sectors such as Dun & Bradstreet, Capital Group, Sallie Mae, Inc., and Anesthesia Medical Group. Rheem oversees the entire practice while managing all the financials and business activities for the practice and is the direct contact for patient and insurance provider relations.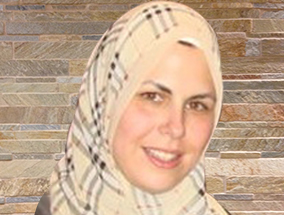 Supervisor – Rhonda Fultz
Rhonda joined PEDC in 2012 bringing with her at least a decade worth of experience in supervising a pediatric endocrine practice. Rhonda manages the day-to-day operations of the front staff and medical assistants including preparing and administering medications and reporting patient's lab results.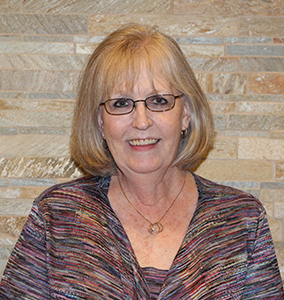 Front Office Receptionist – Farida Saleh
Farida first joined PEDC as a student intern when the practice first opened in 2007. Since then she has joined the PEDC team and is in charge of all the front office duties which includes but are not limited to greeting and assisting patients, answering a multiple line phone system, activating and maintaining patient files, taking appointments, dealing with health insurance companies and providing general office support to the Doctor and staff.
Medical Assistants – Jennifer Castrejon, Daisy Valenzuela, and Diana Nava
Jennifer, Daisy, and Diana are PEDC's well versed bi-lingual in English and Spanish Medical Assistants. Our Medical Assistants or MAs perform a variety of duties to help the office run smoothly including taking vital signs of patients, maintaining medical records, answering patient's phone calls, taking appointments, patient insurance verification, and dealing with health insurance companies.